Take a trip…
Quad Adventure Cambodia – Siem Reap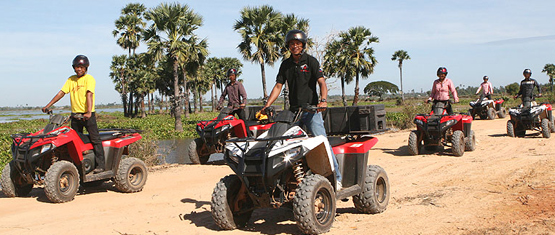 By coming to Siem Reap you made a good choice, but don't think you've seen everything here, until you've joined our unique quad tours!
Quad Adventure Cambodia brings you to places where life is still the same as it was before, where changes seem to have passed the people without touching their traditional way of living. Share their feeling and meet the friendly people.
The quad bikes are specially designed off road vehicles that cope with all kind of terrain. After clear instructions and practice, you will go for an unforgettable off road experience amongst rice fields and traditional villages. Our guides will show you the way.
Telephone: +855(0)17 784 727 – +855(0)92 787 216
More information: http://www.quad-adventure-cambodia.com/